Acquastop CLASSIC Flood Barrier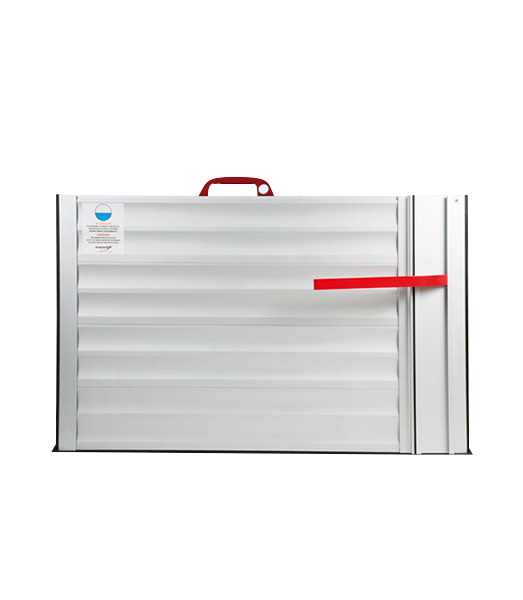 Acquastop is the only barrier fitted with the patented EasyStop system which simplifies barrier positioning and removal, guaranteeing excellent hold against flooding.
Acquastop barriers do not require fitted guides, profiles, fixing holes, columns or building work.
The Acquastop flood barrier is tailor made to the frame of the door, front door, garage, warehouse entrance, shop entrance or any other access point at risk.
Each barrier is therefore made specifically for a determined opening, to the precise length and height necessary, guaranteeing the utmost resistance to water infiltration.