Acquastop EXTESA Flood Barrier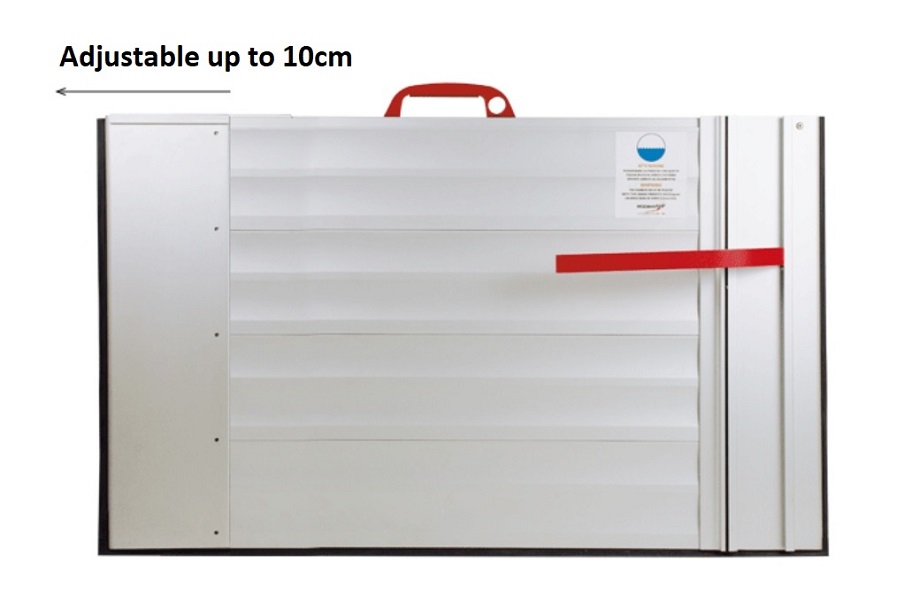 Acquastop Extesa is a simple and functional system which protects against flooding, thanks to a fully mobile barrier which can be applied whenever required, by anyone, in just a few seconds.
Whether you stay or leave the home, Acquastop Extesa is the anti-flooding system which will give you peace of mind in the event of prolonged flooding.
Adjustable width
The distinguishing feature of the Extesa range is its width-adjustment mechanism. This means the Flood barrier can be fitted perfectly to any door, gate, rolling shutter or any other openings.
Available in various sizes
for doors, gates, garages, shop windows, entrances to retail and industrial premises.